Guyana 2017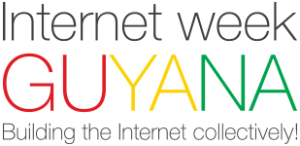 The second edition of LACNIC On The Move 2017 will be held on 12 October 2017 at the Pegasus Hotel, Georgetown, Guyana.  LACNIC On The Move Guyana is part of a wider initiative called Internet Week Guyana from 9-13 October 2017, which will be hosted by the Guyana Ministry of Public Telecommunications, and jointly organised by LACNIC, the Caribbean Network Operators Group (CaribNOG), the Internet Society (ISOC), the Internet Corporation for Assigned Names and Numbers (ICANN) and the Caribbean Telecommunications Union (CTU).
LACNIC On The Move Guyana will focus on enhancing knowledge about Internet numbering resources, and sharing best practices on issues such as IPv6 deployment, Resource Public Key Infrastructure (RPKI) for resource certification and Domain Name System Security Extensions (DNSSEC). LACNIC On The Move Guyana will also be a key forum for helping existing and potential members understand LACNIC's registry services.
The event is geared towards ISP technicians, policy makers, regulators, ICT professionals, university students and other Internet stakeholders.
If you are a Guyanese Internet stakeholder and would like to find out about collaboration opportunities, or would simply like to get more information, feel free to write to onthemove@lacnic.net.
Time
Activity – Download Presentation
Speaker
08:00 – 09:00
REGISTRATION
09:00 – 09:45
LACNIC at your service – getting to know your Registry and understanding WHOIS?
Download presentation
Sergio Rojas
09:45 – 10:30
LACNIC Policy Development Process (PDP)
Download presentation
Sergio Rojas
10:30 – 11:00
COFFEE BREAK
11:00 – 12:00
Is there available IPv4 space in the world? What about IPv4 in the LAC region?
Download presentation
Mark Kosters, Kevon Swift
12:00 – 13:00
LUNCH
13:00 – 13:45
Feature Presentation: IPv6 Future, IPv4 Reality, and GT&T's Transition
Guest Presenter from GT&T
13:45 – 14:30
IPv6 Stats in the Region
Download presentation
Alejandro Acosta
14:30 – 15:00
COFFEE BREAK
15:00 – 15:45
Policy and strategy approaches to promoting IPv6 deployment: actions non-ISPs can undertake
Download presentation
Kevon Swift
15:45 – 16:30
Showroom: Having fun with IPv6
Alejandro Acosta
16:30 – 18:00
After Meeting Lime